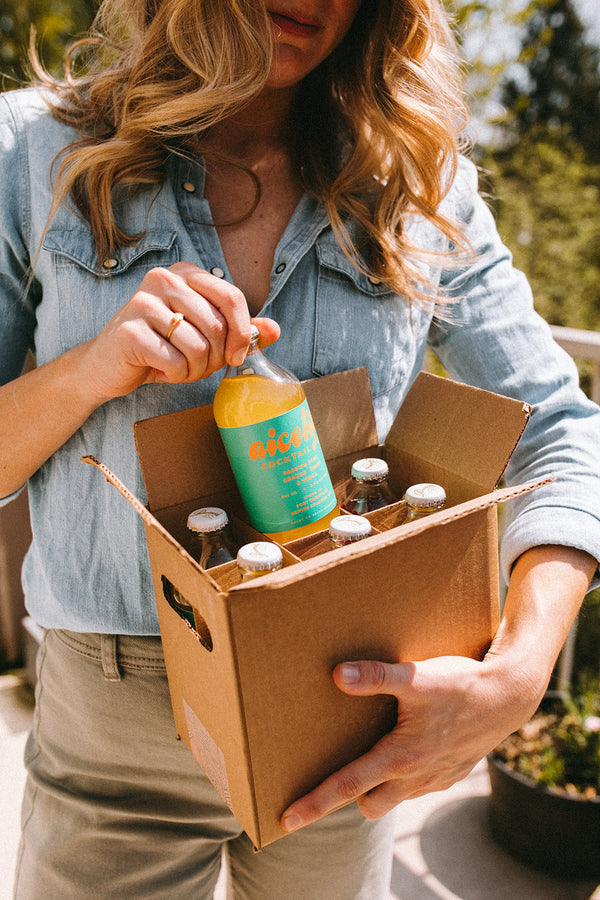 Social Club - Monthly Subscription
Whats inside?
Discover a fresh, unprecedented cocktail every month, adding an element of surprise to each shipment. All shipments in a given month contain the same unique cocktail.
OUR COCKTAIL PROCESS
NiceLife Social Club is a subscription club that delivers a bevy of outrageous cocktails straight to your door - making it easier to discover a new favourite drink without the hassle of driving around to find it in stores.

RESEARCH & DEVELOPMENT

Whether it's a riff on a classic or we're cooking up something completely unique and sometimes a little bold - know that the end result is always nothing but delicious.
BLEND & BOTTLE
Our ready-to-enjoy cocktails always feature the freshest juice we can get our hands on and our own premium Gathered Spirits.
SEND FRESH TO YOUR STEP
We box up and send the freshest cocktail you can imagine to your doorstep for your enjoyment. Remember to store cold and always drink cold. Enjoy with friends or alone.