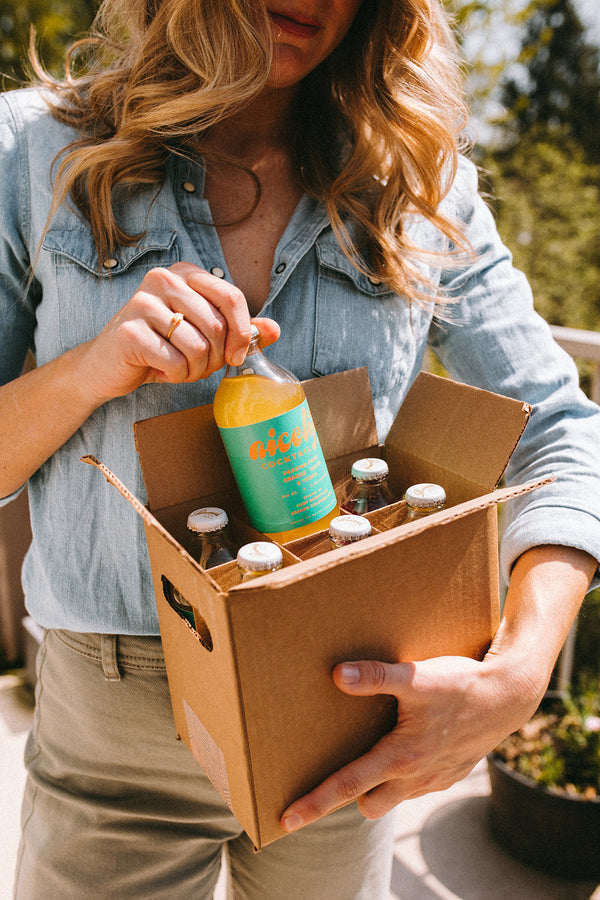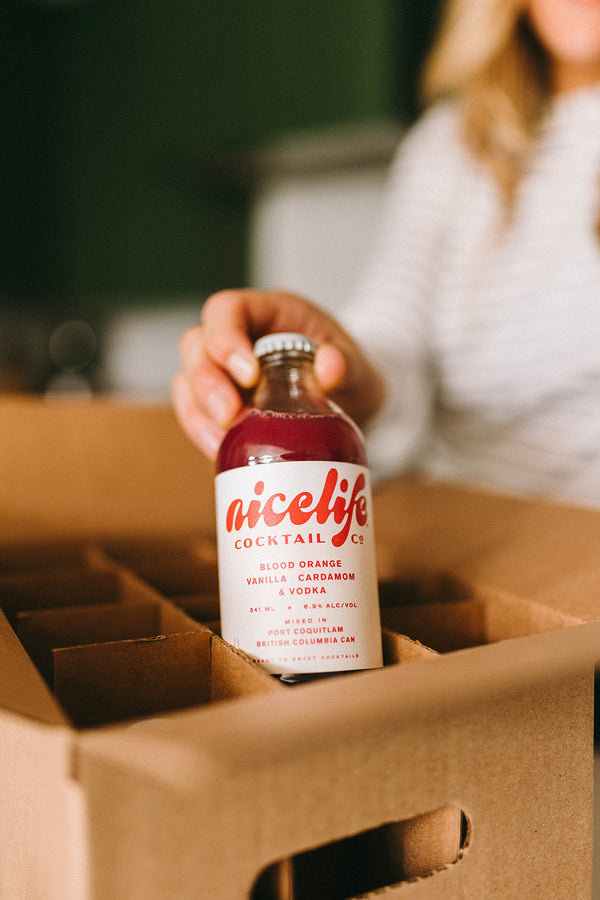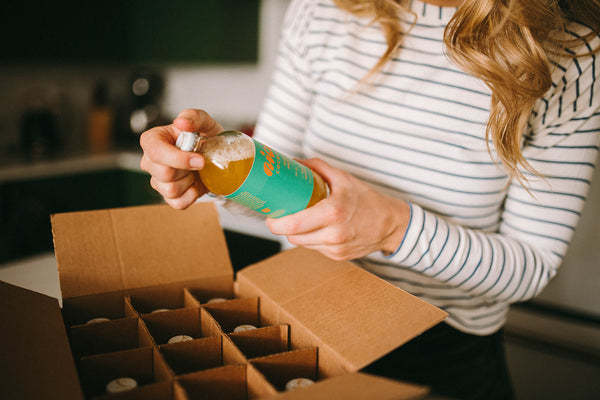 Social Club - Monthly Subscription
Whats inside?
Discover a fresh, unprecedented cocktail every month, adding an element of surprise to each shipment. All shipments in a given month contain the same unique cocktail.
NiceLife Social Club is a monthly subscription club that delivers a bevy of outrageous cocktails straight to your door - making it easier to discover a new favourite drink without the hassle of driving around to find it in stores.

RESEARCH & DEVELOPMENT

Whether it's a riff on a classic or we're cooking up something completely unique and sometimes a little bold - know that the end result is always nothing but delicious.
BLEND & BOTTLE
Our ready-to-enjoy cocktails always feature the freshest juice we can get our hands on and our own premium Gathered Spirits.
SEND FRESH TO YOUR STEP
We box up and send the freshest cocktail you can imagine to your doorstep for your enjoyment. Remember to store cold and always drink cold. Enjoy with friends or alone.
Frequently Asked Questions
When does the cocktail ship each month?

You can expect it to ship between the 22nd and the last day of the month. Once in a while, it takes a tad bit longer but we always keep you in the loop along the way. Shipping times to your location can vary from the ship date. 
How does the subscrition billing work?

The first time you subscribe, your payment will be processed for your first shipment immediately. This order date is for the next subscription ship date at the end of the next month.

Afterwards, payments will be processed on the 15th of each month. On first shipments ordered before the 20th of each month, your first order will ship after the 20th of that month.

For all members who join after the 20th of each month, you will automatically receive a box the next month.
Can I cancel, pause, or skip a month?

You bet you can. Login anytime here and update your preferred settings. We charge on the 15th of each month for the cocktails headed your way.

You can pause, skip or cancel your member ship. Just login to your customer account on the website. Go to mange subscriptions on the right and go in and modify your settings.
What if I don't like the cocktail?

We have a huge community of cocktail lovers and a wide variety of pallets. We offer a 100% satisfaction guarantee. You can return the cocktails to our location in Port Coquitlam and exchange them for ones you prefer or refund. Or ship back and we will put a credit on your next order. Return shipping is not covered, however. 
What can I add to my order every month?

You can add to your shipment each month in the manage subscription area. Available products are shown below your order.