DISCOVER A NEW PREMIUM COCKTAIL EVERY MONTH - DELIVERED TO YOUR DOOR.
OUR COCKTAIL PROCESS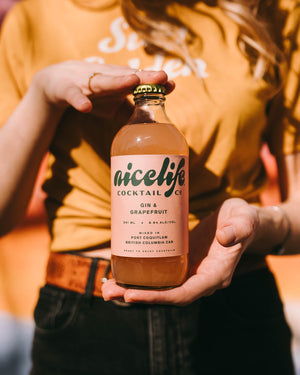 RESEARCH & DEVELOPMENT
Whether it's a riff on a classic or we're cooking up something completely unique and sometimes a little bold - know that the end result is always nothing but delicious.
BLEND & BOTTLE
Our ready to enjoy cocktails always feature the freshest juice we can get our hands on and our own premium Gathered Spirits.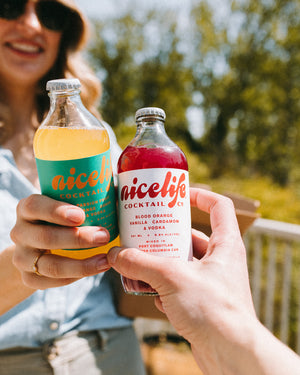 SEND FRESH TO YOUR STEP
We box up and send the freshest cocktail you can imagine to your doorstep for your enjoyment. Remember to store cold and always drink cold. Enjoy with friends or alone.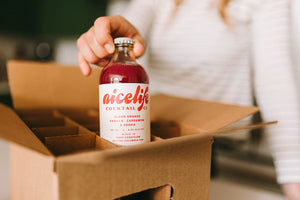 Why the social Club?
It is a tribe of curiously thirsty individuals who enjoy delicious cocktails. How do we define our cocktails? Real juice, premium gathered spirits.

NiceLife Social Club is a subscription club that delivers a bevy of outrageous cocktails straight to your door - making it easier to discover a new favourite drink without the hassle of driving around to find it in stores.

You also get access to a world of exclusive club perks, events and our awesome community. NiceLife Social Club is also commitment free, members can downgrade, upgrade, cancel or pause their membership at anytime.
JOIN NOW
"I am always super excited to see what you guys come up with! I'm looking forward to some rich winter treats."
Elizabeth M.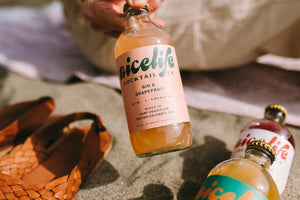 We have been making cocktails since 2018 with over 50+ one of a kind cocktails under our belt. We focus on the unique and the adventourous and aim to bring you the best flavour possible.
Jesse Bannister
Founder & Cocktail Enthusiast.
Frequently Asked Questions.
How do I pause/cancel my subscription?

You can pause, skip or cancel your member ship. Just login to your customer account on the website. Go to manger subscriptions on the right and go in and modify your settings.
What can I add to my order every month?

You can add to your shipment each month in the manage subscription area. Available products are shown below your order.
When will I be billed on my account?

The first time you subscribe, your payment will be processed for your first shipment immediately. Afterwards, payments will be processed on the last days of each month. On first shipments ordered before the 20th of each month, your first order will ship after the 20th of that month. For all members who join after the 20th of each month, you will automatically receive a box the next month.



Where do I access my account?

Our Social Club members can log-in on this account login in the top right corner of the website to change their presences or update their account.