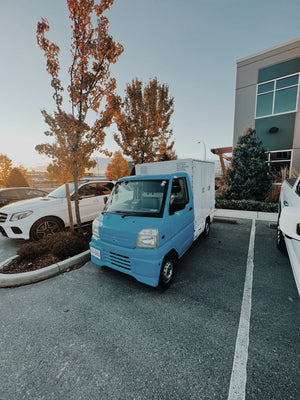 Cocktail Tap Truck
Having a party and need an amazing full service bar to show up with everything you need for serving your guests delicious drinks? Beep beep, meet our tap truck that punches above its weight. Our Kei Japanese mini truck can cruise up to any house, park or outdoor venue and serve the best cocktails around, and you don't ever have to lift a finger. It comes fully equipped with everything you need to throw a memorable experience.
We're now booking – so reach out and let us delight your guests.
Learn more
Available for any event that can have the truck!
Outdoor weddings, big house party, corporate shindig, or just having a cookout with 50 of your closest people?  We're ready to roll and take care of all your needs. We are a mobile cocktail garden on wheels and can bring everything you need to have a great time.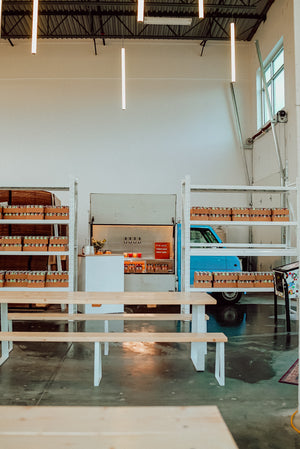 What's included?
We drive up to your event with everything you need. Our tap truck bartenders bring the truck, cocktails on tap, beer, and all your other needs. We bring cups, ice, and garnish. We have your entire bar needs ready to go. 
COCKTAIL MENU
We have 4 taps on the truck and you can choose from: 
Gin & Grapefruit Juice
Blood Orange, Vanilla, Cardamom & Vodka
Passion Fruit, Orange, Guava & Vodka
Prickly Pear Margarita
Local Craft Beer (Patina Brewing, Tin House Brewing or Field House Brewing) *Beer is limited to 1 tap. 
Extras to add to your package.
Bottled Cocktails (Limited Releases)
Tin Cocktails (Negroni, Old Fashioned, Naked & Famous, Rum Sidecar, Aviation)
Red or White Wine (Current BC Liquor Selection)
Non-Alc. Sodas & Something Sparkling Water.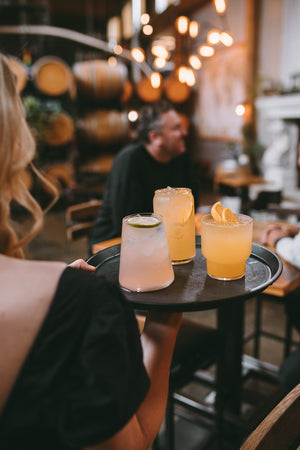 How many servings are in the taps? 
All 4 taps come equipped with 30L kegs. Each keg holds 80-85 servings. A serving is a 12 oz cup (355ml can) 
How much does it cost? 
An event can cost from $2000 to $5000+ based on the number of people, servings, service time, and any of your additional needs. This may seem like a lot, but on average this would cost $20 per person for a gathering for 150 people. Plus, all you gotta do is raise the glass to your mouth.
Do you need a permit or license? 
You bet you do. Any event outside or at a private venue requires a Special Occasions Permit for you to allow you to serve alcohol at your special occasion. How to get an SOL can be found here. 
Frequently Asked Questions.
What kind of truck is it?

It's a Japanese Kei Truck with 4 taps serving the most delicious cocktails on wheels
Where can the tap truck go?

Our primary service location is in the lower mainland. But, we do love a good roadie, so hit us up and we'd be happy to drive a bit further.

Just remember, we need to be within at least 6′ of a standard electrical outlet.
Are you licensed or provide a permit?

Use these articles to answer questions that customers have about your products and services. You can use text, links and images and also group articles into categories.
How many people can you serve?

We can serve anywhere from 50-200 people, but can provision more capacity for more cocktails.
Where will this fit?

This truck can be used outdoors but can fit through double doors, large hallways or event spaces. Measurements are L 11′ x H 6'0 x W 4'8