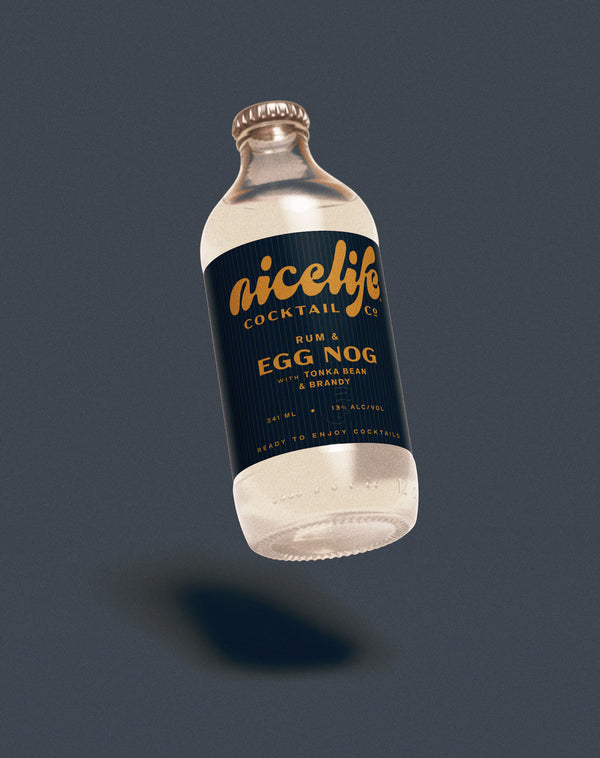 Rum & Eggnog with Tonka Bean
Hold onto your fancy hats and bow ties, because the crème de la crème of our annual shenanigans has strutted into town! Our Rum and Egg Nog concoction isn't just any ol' holiday treat - oh no, it's the festive sensation that leaves other drinks wishing they were this cool.
This year, we didn't just start the party; we lit up the pre-party by letting our Rum vacation in Bourbon barrels for a breezy six months, smoothing out like a jazz singer hitting those sultry notes. And because we believe in a little bit of dazzle and a whole lot of pizzazz, we adorned it with a jazzy jig of spices - think cinnamon waltzing with nutmeg and some spicy back-up dancers.
But the real showstopper?
The tonka bean delivers notes that will serenade your taste buds with flavors reminiscent of vanilla caramel & dark honey. The grand finale is our freshest Egg Nog, mingling flirtatiously with Bourbon, Brandy, and Sherry. So, here's to a cocktail that doesn't just taste like magic but feels like an epic theatrical encore!
This cocktail is 13% ABV and is best served between two glasses over ice. Garnish with shaved chocolate or a tiny dusting of cinnamon.
Cheers to pure, unadulterated joy in a glass!
Whats inside?
Fresh Egg Nog, Rum, Oak, Sherry Extract, Brandy Extract, Nutmeg, All Spice, Tonka Bean, Cinnamon, Salt.