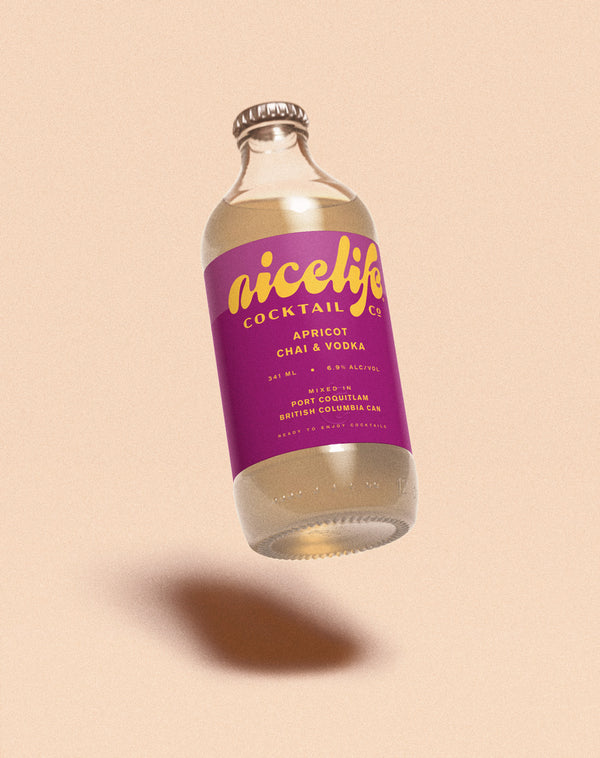 Apricot Chai & Vodka
A lively blend of ginger-infused chai spices and tart apricot, complemented by warming hints of orange and a touch of balancing bitterness. Its light finish leaves you with a refreshing acidity and a subtle trail of spice with a splash of Vodka.
Rich Aroma
Cozy up with chai's comforting spice blend.
Cultural Connection
Share a sip of tradition and togetherness.
Healthy Glow
Boost your well-being with every cup of spiced goodness.
Whats inside?
Carbonated Water, Vodka, Apricot Juice, Orange Juice, Ginger, Sugar, Orange Chai Bitters, Black Tea, Salt, Citric Acid, Sodium Benzoate