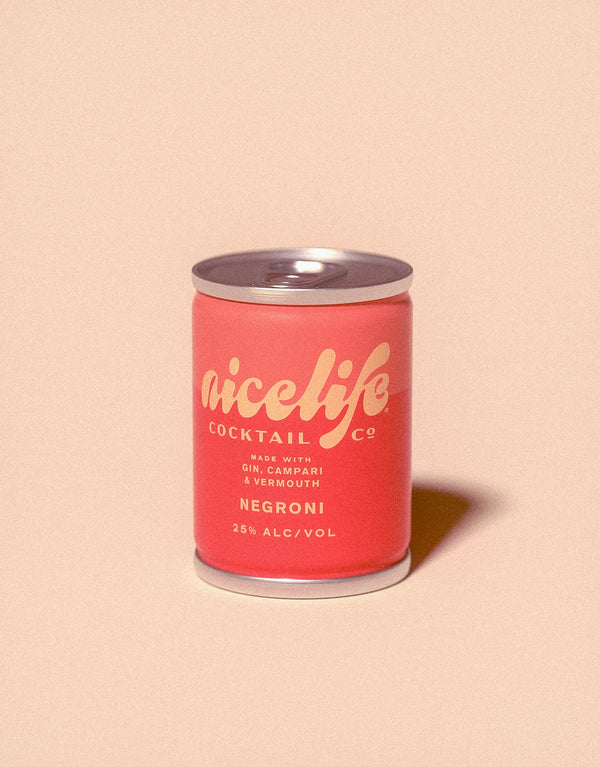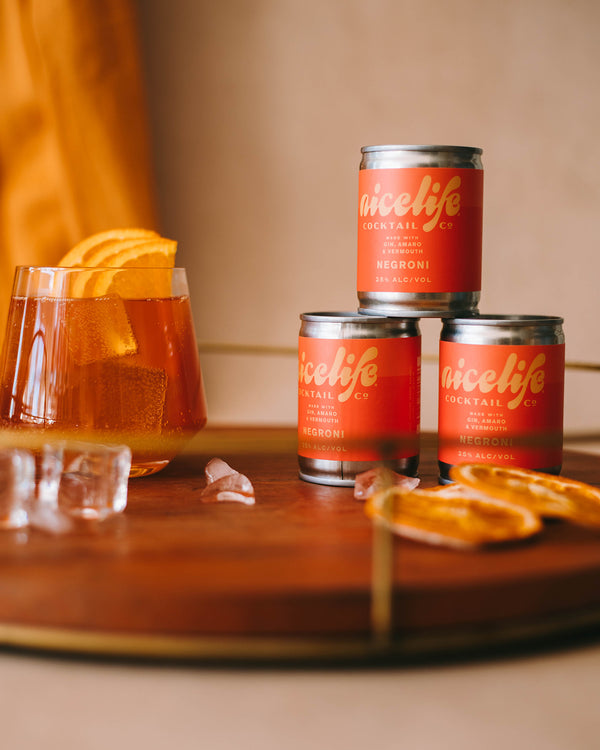 Negroni
This delicious classic and thirst-quenching strong cocktail is packed with intense flavours. It looks like a charming, ruby red, sweet Italian treat but it's also a little bitter and full of surprise. The Negroni is best enjoyed over ice; the ice helps release the aromatic botanical fragrance while diluting the drink ever so slightly. Buckle up and pace yourself as these sneaky masterpieces can hit you hard.
We soak the base cocktail in fresh orange peel overnight to hit that last hint of garnish.
Bright orange, Herbs, Coriander, Chinotto, and Licorice root with sweet dark fruity citrus notes

Whats inside?
Gin, Amaro, Vermouth, Water