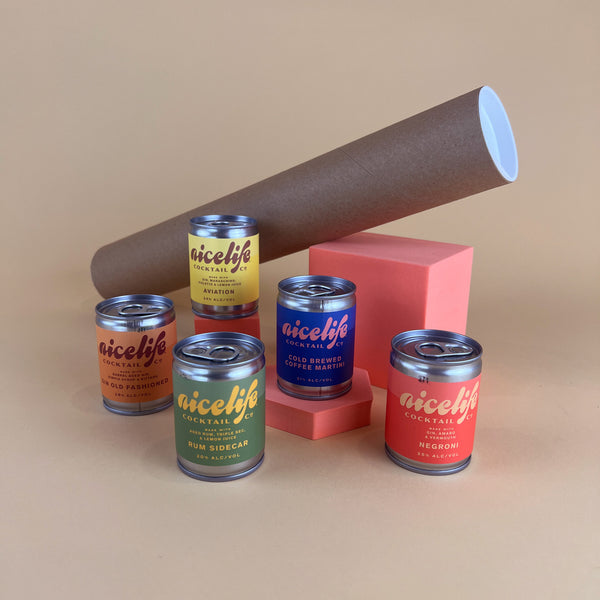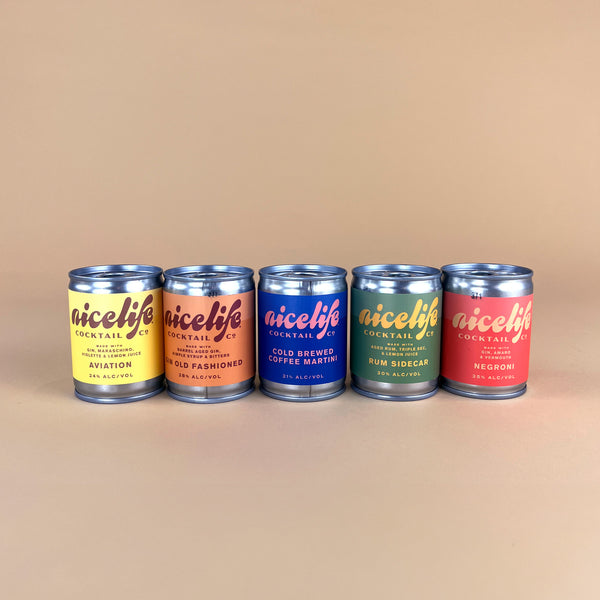 Cocktail Tin Party Tube
Enjoy the full lineup of ready to enjoy cocktails in tins. This 5 tube mixer of amazing and unique cocktails is a journey in flavours and cocktail styles. Chill them down and pour over ice to enjoy anywhere and anyplace. Savour each sip. 
1 Tube with 5 Cocktail Tins
Gin Old Fashioned - 28% ABV 
Cold Brewed Coffee Martini - 21% ABV
Rum Sidecar - 20% ABV
Aviation - 24% ABV
Negroni - 25% ABV
Whats inside?
5 Cocktail Tins: Gin Old Fashioned, Cold Brewed Coffee Martini, Rum Sidecar, Aviation, Negroni